We have a list of customers waiting in line for your boat. There has never been a better time to sell.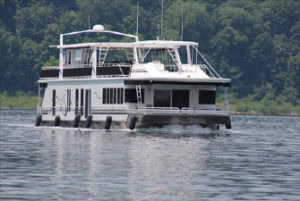 If you are considering moving in a different direction, give us a call and let us help you make it a hassle free, smooth transition. Ph. 606-340-8652
BROWSE OUR FEATURED LISTINGS

Have you considered turning your passion for boating into a career? We are looking for people to help us on your lake. Give us a call and we will explore the possibilities with you. Ph. 606-305-7049
WE BELIEVE LIFE'S BETTER AT THE LAKE.
Owning a boat is about freedom and independence. We have a boat that will support your lifestyle. Let us show you our selection today.
AHOY!
Terry Miller, often referred to as America's Houseboat Queen®, started this company in 2004 with her husband Tom. She earned a reputation for service excellence on behalf of both buyers and sellers. Come discover why.
SELLING A BOAT?
If your boat has been for sale for quite some time there is a reason. We have the experience to help you "zero in" on what is preventing your boat from selling and put it back on the fast track to sell quickly.
Find Your Boat
Browse our wide selection. Contact us today so we may assist in finding the boat that's best for you.
"We could not say enough about Houseboats Buy Terry. We found the perfect boat on their website. Ceysha was so helpful in every detail. She sold our boat in two days so that we would not have two boats."
"You won't find anyone with a greater knowledge of boats nor a more caring team of brokers and staff. From buying to selling they are there to walk you through the entire process and get you out on the lake making memories with your family!!"