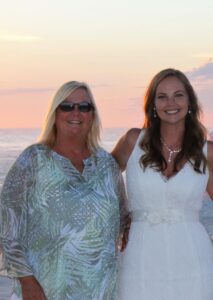 𝙴𝚇𝙲𝙸𝚃𝙸𝙽𝙶 𝙽𝙴𝚆𝚂
I have been with the Company for over half its existence, learning directly from Terry Miller herself for 9 years. Over the years, Terry taught me all the essential aspects of HBT, that has carried the business to where it is today.
During this transition, my brokers and I will be continuing the same great service Houseboats Buy Terry Inc has always been known for.
BROWSE OUR FEATURED LISTINGS
WE BELIEVE LIFE'S BETTER AT THE LAKE.
Owning a boat is about freedom and independence. We have a boat that will support your lifestyle. Let us show you our selection today.
AHOY!
Terry Miller, often referred to as America's Houseboat Queen®, started this company in 2004 with her husband Tom. She earned a reputation for service excellence on behalf of both buyers and sellers. Come discover why.
SELLING A BOAT?
If your boat has been for sale for quite some time there is a reason. We have the experience to help you "zero in" on what is preventing your boat from selling and put it back on the fast track to sell quickly.