Tyler Lee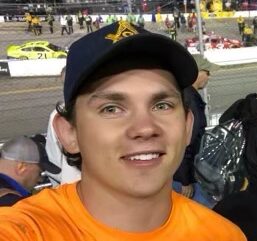 Tyler Lee is serving Houseboats Buy Terry nationwide. 
"I was born in Somerset, KY. in  the "Houseboat Capital of the World". Sunsets & smiles have always driven me to love the lake.
I have been helping my Dad, Ricky Lee, (owner of California Houseboat Movers); haul boats for the past 8 years. Recently, I started driving the truck & hauling the boats myself. I travel all over the US moving houseboats and helping boaters. As a houseboat broker, it will be another way I can use my experience and passion to help boaters locate the boat of their dreams.
Here in Kentucky, I am a broker for Green River Lake, Barren River Lake, Taylorsville Lake, and Rough River Lake.
Whether I'm moving your boat, selling your boat, or helping you find the perfect boat for you; I'll work hard for you. Tell me your wants & goals, and we can achieve them together!"
Tyler Lee - (606)425-0223 - tylersellsboats@gmail.com
Showing all 8 results